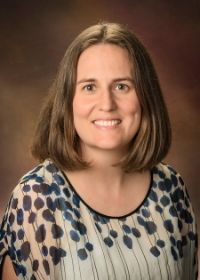 Sarah Henrickson, Assistant Professor (MD/PhD)
Pediatrics/Allergy Immunology
Childrens Hospital of Philadelphia/University of Pennsylvania
Dr. Henrickson received her AB in Biochemical Sciences from Harvard College and completed her MD/PhD at Harvard Medical School, with her PhD thesis with Dr. Uli von Andrian studying the Dynamics of CD8 T cell Activation. She completed her residency in Pediatrics at the Boston Combined Residency Program and Children's Hospital of Philadelphia. Dr. Henrickson pursued fellowship training in Allergy Immunology at CHOP while completing a post-doctoral fellowship with Dr. E. John Wherry at UPenn, studying the impact of chronic inflammation on T cell function. Dr. Henrickson's lab studies the shared alterations in signaling pathways in chronic inflammation (i.e., asthma and obesity) and certain forms of primary immune deficiency and how they impact T cell function.
Obesity dysregulates immunometabolic status in pediatric asthma and impacts vaccine responses
I will present studies focused on the connections among obesity, asthma, diet and the pediatric immune response. This will include discussions of the healthy pediatric immune system, the effect of obesity and asthma on the immune response, the complex interplay between diet and the immune system, and the connections between the peripheral immune system and immune cells within the adipose tissue.